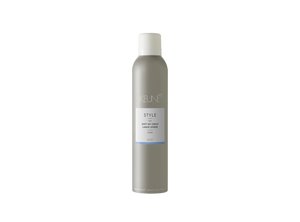 WHAT IT IS
A weightless working hairspray with a flexible finish. Easy to brush out before bed.
WHY IT'S GREAT
• Flexible hold
• Adds natural shine
• Easy to brush out
• UV filter
WHAT IT DOES
Natural, flexible hold.
WHO IT'S FOR
All hair types.
HOW TO USE
Mist onto dry hair at a distance of 30 cm (12"). Layer to customize your hold.