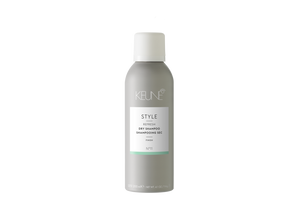 WHAT IT IS
For a shower-fresh feel. Extend your blowout with our Dry Shampoo. Absorbs oil and impurities, thanks to its Dry Cleansing Complex with translucent starch. After use, hair feels cleaner and fuller.
WHY IT'S GREAT
• Dry Cleansing Complex
• Instantly fresh-feeling hair
• Adds fullness
• UV filter

WHAT IT DOES
Instantly fresher and fuller hair.
WHO IT'S FOR
All hair types prone to oiliness.

HOW TO USE
Shake, then spray onto the roots of dry hair at a distance of 20 cm (8") and rub in. Wait for two minutes, then brush through several times to clear away excess product.