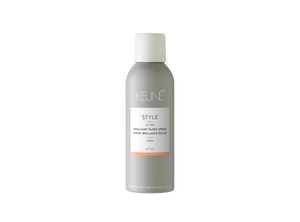 WHAT IT IS
The essential finishing touch for any hairstyle.Fine, weightless spray for luminous, irresistible shine.
WHY IT'S GREAT
• Adds weightless shine
• Finishing touch for every style
• Oil-free formula keeps the hair clean
• UV filter

WHAT IT DOES
Beautiful hair with luminous shine

WHO IT'S FOR
For hair that needs super shine.

HOW TO USE
Simply mist onto dry hair at a distance of 20 cm (8") as a finishing touch.